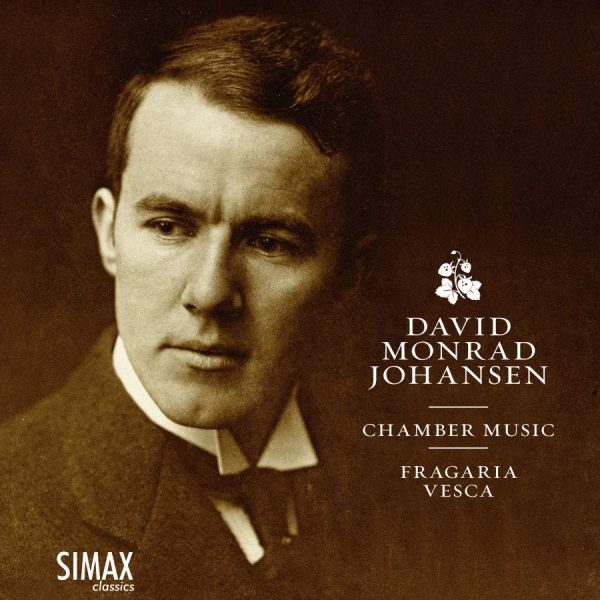 Chamber Music by David Monrad Johansen
NORWEGIAN GRAMMY NOMINEE
"classical recording of the year"
David Monrad Johansens flute quintet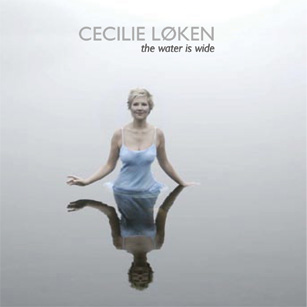 The water is wide
Works by Claude Debussy, Fredrik Högberg, Cecilie Løken and folkmusic improvisations.

Musicians are Cecilie Løken,
the outstanding Frode Berg on double bass,
the standup comedian/celllist/singer Rebecca Carrington,
the folkmusic singer Solbjørg Tveiten,
the one and only superharpist Sidsel Walstad,
the wonderful clarinetist Erik Larsson
and one of the greatest percussionists in the world – Rafael Sida.
The musicians met in a magical studio in the Norwegian mountains and toghether with soundengineer Tor Magne Hallibakken, they created new and exiting songs for everyone!
Buy and listen on-line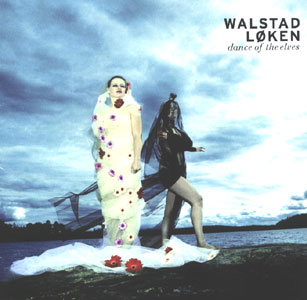 Dance of the elves
Flutes: Cecilie Loken
Electric harp: Sidsel Walstad. The duo plays own works together with their interpretations of famous Norwegian composers such as Grieg and Tveitt. Together with the drummer Rafael Sida, they invite you to another world……..
Behind the name Walstad/Loken stand two young Norwegian artists, Sidsel Walstad and Cecilie Loken. They come from a classical musical background and have as individual concert artists played with orchestras around the world.

Sidsel Walstad is the solo harpist of the Norwegian Broadcasting Symphony Orchestra and she has held the same position
earlier years at The Norwegian Opera. Cecilie Loken has held positions as principal flautist in such orchestras as the Norwegian Opera and the Royal Opera in Stockholm. She has won many competitions, among them Princess Astrid`s Music Prize, and plays often with internationally renowned orchestras such as the Mahler Chamber Orchestra.

The duo Walstad/Loken was formed in 1999 after being asked to represent Norway in the project Upbeat, arranged by Rikskonsertene, and have since then successfully given concerts in many countries in Europe.

Using Nordic folk music as a base, the duo creates a new language with electric harp, sampler processors and amplified flute.
By and listen on-line


Cecilie Løken is participating as principal flautist on:
Don Giovanni
Mahler Chamber Orchestra (Deutsche Gramofon)
Opera di fiori
Stockholm Sinfonietta/Malena Ernman (Universal)
Tsjaikovsky&Glasunov: Violin concertos with Gluzman and Bergen Philharmonic Orchestra (BIS)
Sibelius: Symphonies no 3, 6, 7 with Royal Stockholm Philharmonic Orchestra
Mendelsohn: Symphony no 1&4 (BIS)
Berlioz: Symphonie Fantastique with the Mahler Chamber Orchestra & Mark Minkovsky Deutsche Grammofon
Tsjaikovski: Symfoni nr 6 with the Swedish Radio Symphony Orchestra & Mikko Frank Ondine
Music by Ingvar Lidholm with Norrköping Symfoniorkester -flutecadenza 8 mins BIS
Yngve Skjöld: Violinconcerto with the Swedish Radio Symphony Orchestra
Dag Wiren: Symphony with SAMI Sinfonietta Caprice
Berg: "Wozzeck" with the Royal Opera, Stockholm Naxos
Sæverud: Symfoni nr 4 with Bergen Philharmonic Orchestra
Edvard Hagerup Bull: Kammermusikk with BIT 20
"Staden" by S.D.Sandström, with the Royal Opera of Stockholm Caprice
CDs with Westlife, Oslo Gospel Choir, Peter Lundblad, Robert Wells, Mikael Råberg, Il Divo.