Titles and awards:
Associate of the Royal Academy of Music, London (2009)
Princess Astrids Music Prize, Winner (1993)
Aurora Music Award (2016)
Nominee for "Classical album 2016" with Fragaria Vesca at the Norwegian Grammy Award (2016)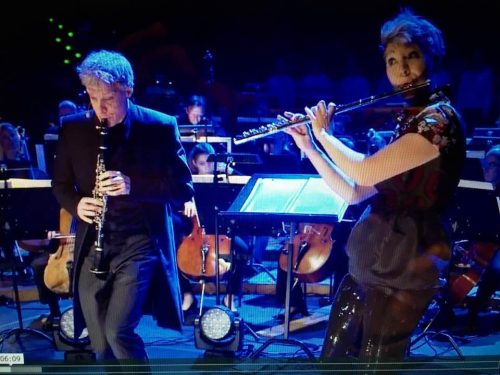 Solo concerts with orchestra:
Soloist with the Swedish Radio Symphony Orchestra 2015
(from Bachs b-minor suite, "Melodikrysset", live broadcast SR)
Soloist with the Royal Stockholm Philharmonic Orchestra 2015
(Telemann and Piazolla, together with Martin Fröst)
Soloist with the Norwegian Chamber Orchestra 2010
Soloist with Stockholm Sinfonietta 2010, at Östersjöfestivalen
(broadcasted live by the Swedish Radio)
Soloist with Stockholm Sinfonietta, South America tour 2010
Soloist with The Norwegian Chamber Orchestra 2009
Soloist with Gävle symphony Orchestra 2009
Soloist with Bergen Philharmonic Orchestra 2008
Soloist with Camerata Nordica 2006
Soloist with Gävle Symphony Orchestra 2006
Soloist with KammarensembleN, Stockholm 2004
Soloist with Norrköping Symphony Orchestra 2004
Soloist with the Norwegian Chamber orchestra 2002 and 2001
Soloist with the Swedish Radio Baroque Orchestra 2002 and 2001
Soloist with the Norwegian Opera Orchestra 1999
Soloist with Camerata Roman, Sweden, 1999 and 1998
Soloist with the Norwegian Radio Orchestra, twice in 1995
Soloist with the Trondheim Symphony Orchestra 1995 and 1993
Soloist with the Royal Academy of Music Sinfonia 1995
Soloist with Praeludium Ensemble, Italy, 1994
Soloist with the Zurich Opera Orchestra in 1994,
conductor Mariss Jansons
Soloist with the Stavanger Symphony orchestra 1994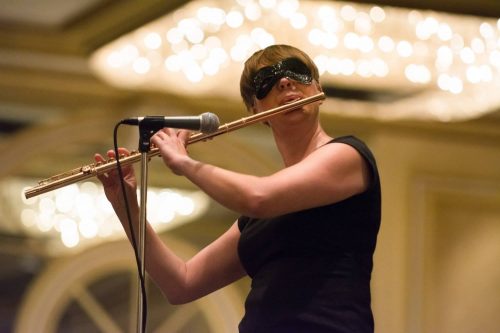 Solo concerts at music festivals

Beijing Music Festival 2019
Music at St Denis, Paris 2019
Vinterfestspill, Røros 2019
National Flute Convention,Chicago 2014
Music in the Hills, New York 2011
Aurora Chambermusic Festival, 2011
Vinternattfestivalen 2011
Aurora Chamber Music Festival 2010
Vinternattfestivalen 2009
Soloist and composer at the Bergen International Music Festival, Oioi-festivalen 2008
Risør Festival of Chamber Music 2007
Joaquin Turina Chamber Music Festival, Sevilla 2007
Barockt! 2006
Båstad Chambermusic Festival 2005
Forfest 2005
Ung Nordisk Musik 2004
Musik vid Dellen 2004
Barockt! 2003
Glogerfestspillene 2003
Oslo International Chamber Music Festival 2002
Essens Music Festival 2001
Tallinn International Flute Festival 2001
Bergen International Music Festival 1999
Orpheum Soloists 1994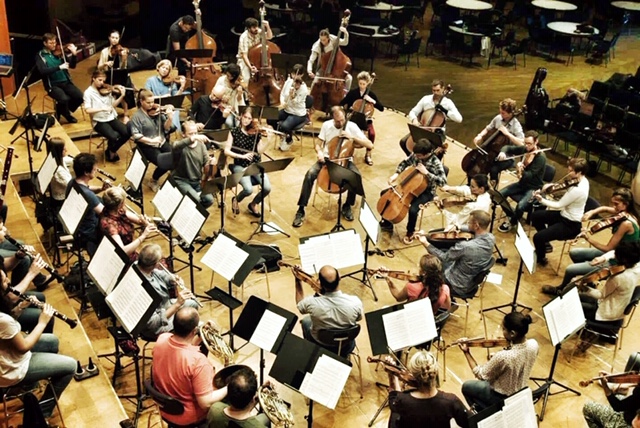 Permanent Orchestra positions:
Solo flutist in Bergen Philharmonic Orchestra 2005-08
Solo flutist at The Royal Opera, Stockholm 1998-2002
Solo flutist at the Norwegian Opera 1997-99
Alt. solo flutist in Stavanger Symphony Orchestra 1993-96
Flutist in Valery Gergiev's World Orchestra for Peace 2009-10
Soloflute in Det Norske Kammerorkester 2004-current
Solo flute contracts:
Mahler Chamber Orchestra 2003-2019
Swedish Radio Symphony Orchestra 2002-2019
Stockholm Philharmonic Orchestra 2002-2019
Radio Symphony Orkest, The Netherlands 1996-1997
Rotterdam Philharmonic Orchestra 2006
Theatre de la Monnaie, Brussels 2004
Göteborgs Symfoniker 2003-2005
Malmö Symfoniorkester 2013
Oslo Philharmonic Orchestra 1999 Iceland Symphony Orchestra 2019
The Norwegian Radio Symphony Orchestra 2019 Offered solo flute position in the Santa Fe Festivalorchestra, USA 2006 KammarensembleN 2005-07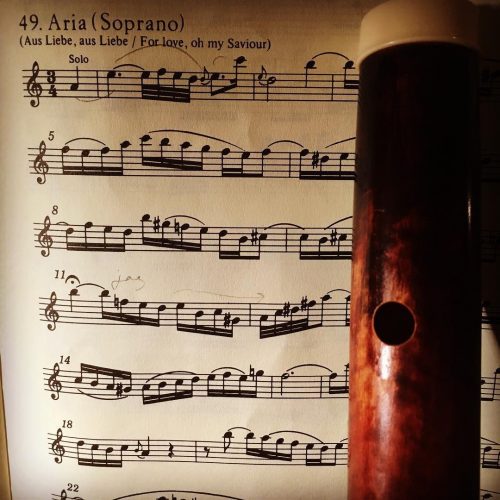 Baroque flute:
Solo traverso in Orfeus Barock 2018, 2019 Solo traverso in Bergen Barokk 2018
Solo traverso in Rebaroque 2018, 2019
Solo traverso in Swedish Radio's Baroque Orchestra 2002, 2003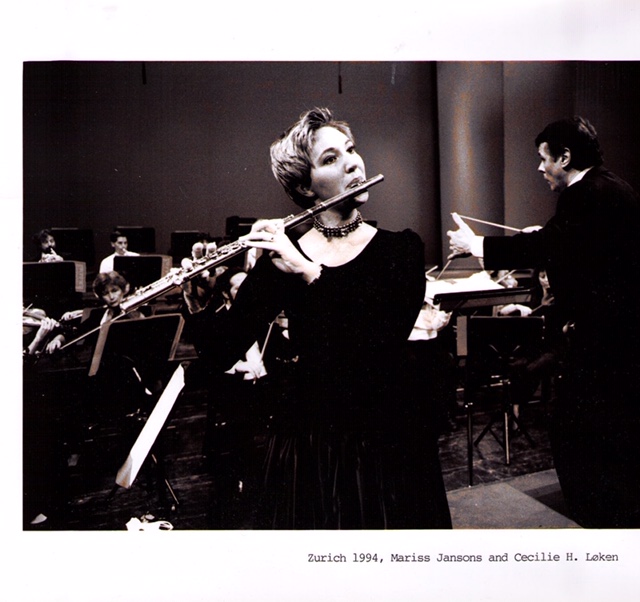 Competitions:
Finalist in "Musician of the year" 1998
Finalist in the biennale "Young Nordic soloists" 1995
3.prize in "Valentino Bucchi International Music Competition", Rome 1994
Winner of "Princess Astrid`s Music prize" 1993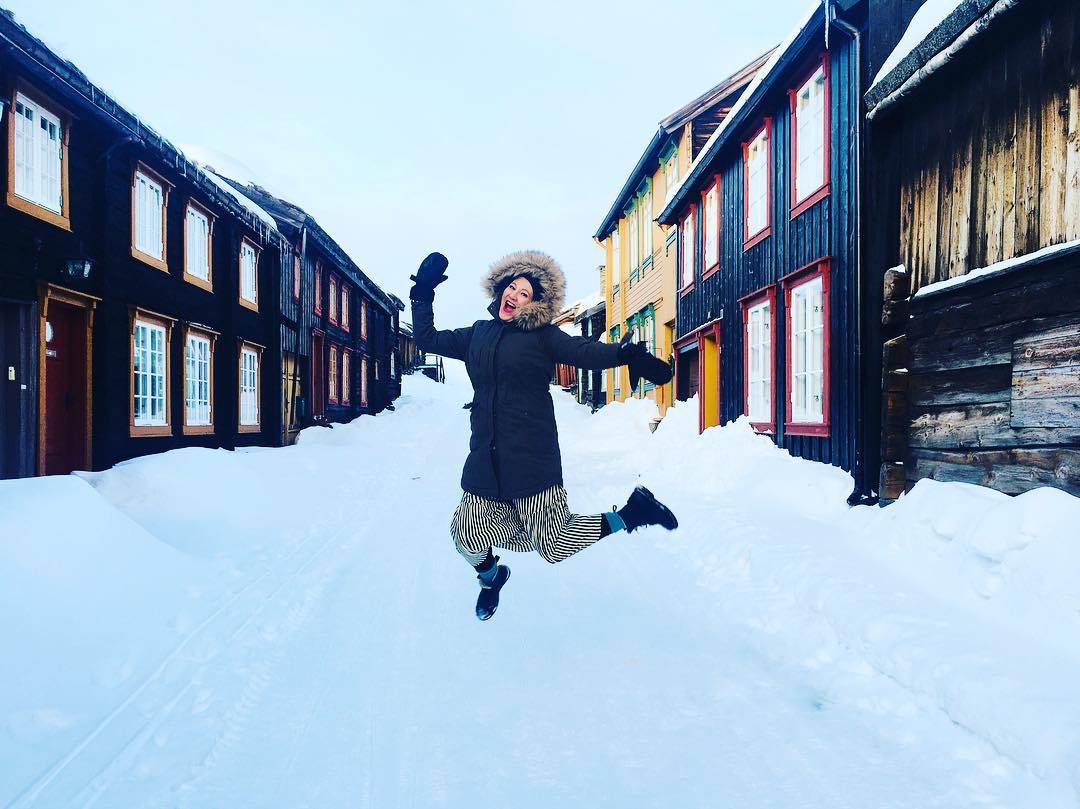 Education:
Postgraduate at the Royal Academy of Music, London, 1994-95.
Masters at the Norwegian Academy of Music 1993-95.
Bachelors at the Norwegian Academy of Music 1988-92.
Scholarships:
2013 Regeringkansliets "Kulturbryggans Startstöd"
2005 Konstnärsnämden
2005 Fond for utøvende kunstnere
2005-2007 Norwegian Art Council, Statens Kunstnerstipend
2004 Norwegian Arts Council
2003 Fond for lyd og bilde
2003 Fond for utøvende kunstnere
2001 Operavännernas vid Kungliga Operan stipendium
2000 Det Norske Komponistfond
1999 Sleipnir fond
1999 Norsk Kassettavgiftsfond
1999 Det Norske Komponistfond
1998 Norsk Musikerforbunds Kunstneropphold Aegina
1998 Rikskonsertenes debutstøtte
1997 Den Norske Operas reisestipend
1997 Segerstens stiftelse
1997 Statens etableringsstipend
1996 Arvesen scholarship fund
1996 Elsa Wagner stipend
1995 The Royal Academy of Music bursary
1995, 97, 99, Fond for utøvende kunstnere
1995 Ole Bull stipend
1994, 99, Tom Wilhelmsens stiftelse
1994 Klæstads legat
1993 Norges Musikkhøgskoles felleslegat
1993,94, Solo stipend
1991, 94 Drammen kommunes kulturpris
1986 WASBE scholarship
1985 SAS' Kunstnerstipend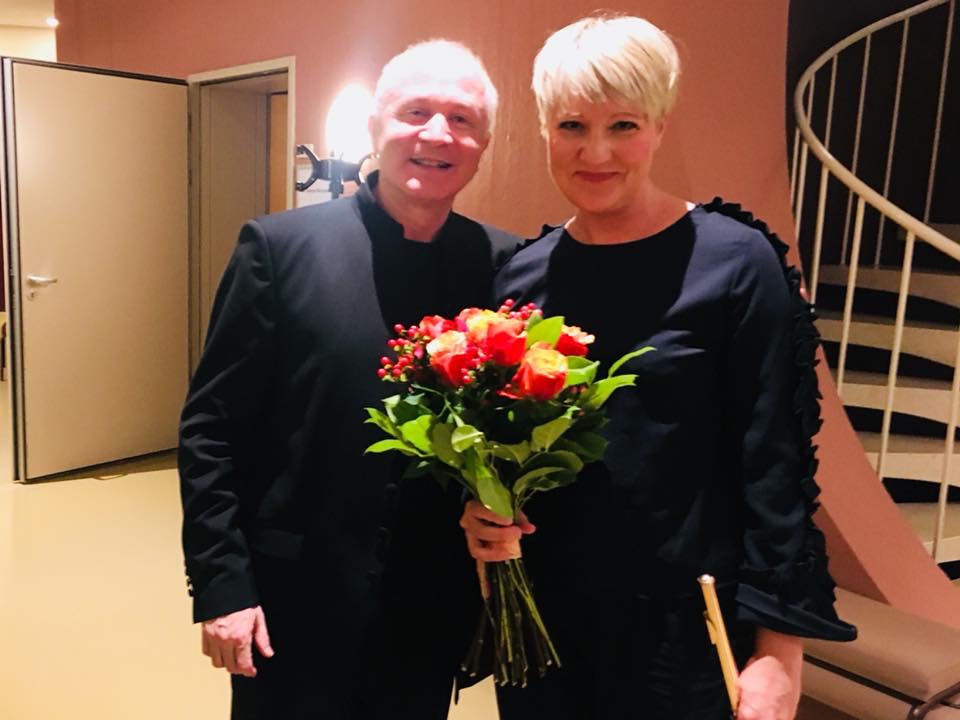 Other highlights:
Cecilie has been flute professor at several music colleges and given masterclasses all over the world.
Cecilie performs regularly in the greatest halls of the whole world: Carnegie Hall (New York), Berliner Filharmonie, Versailles Castle (Paris), The Concertgebouw, (Amsterdam), Musikverein (Vienna), Beethovenhalle (Baden Baden), Petronas Hall (Kuala Lumpur), Salzburg Festspielhaus, The Music Conservatorium (St Petersburg), Teatro Colon (Buenos Aires), Royal Albert Hall (London).